Principal's Desk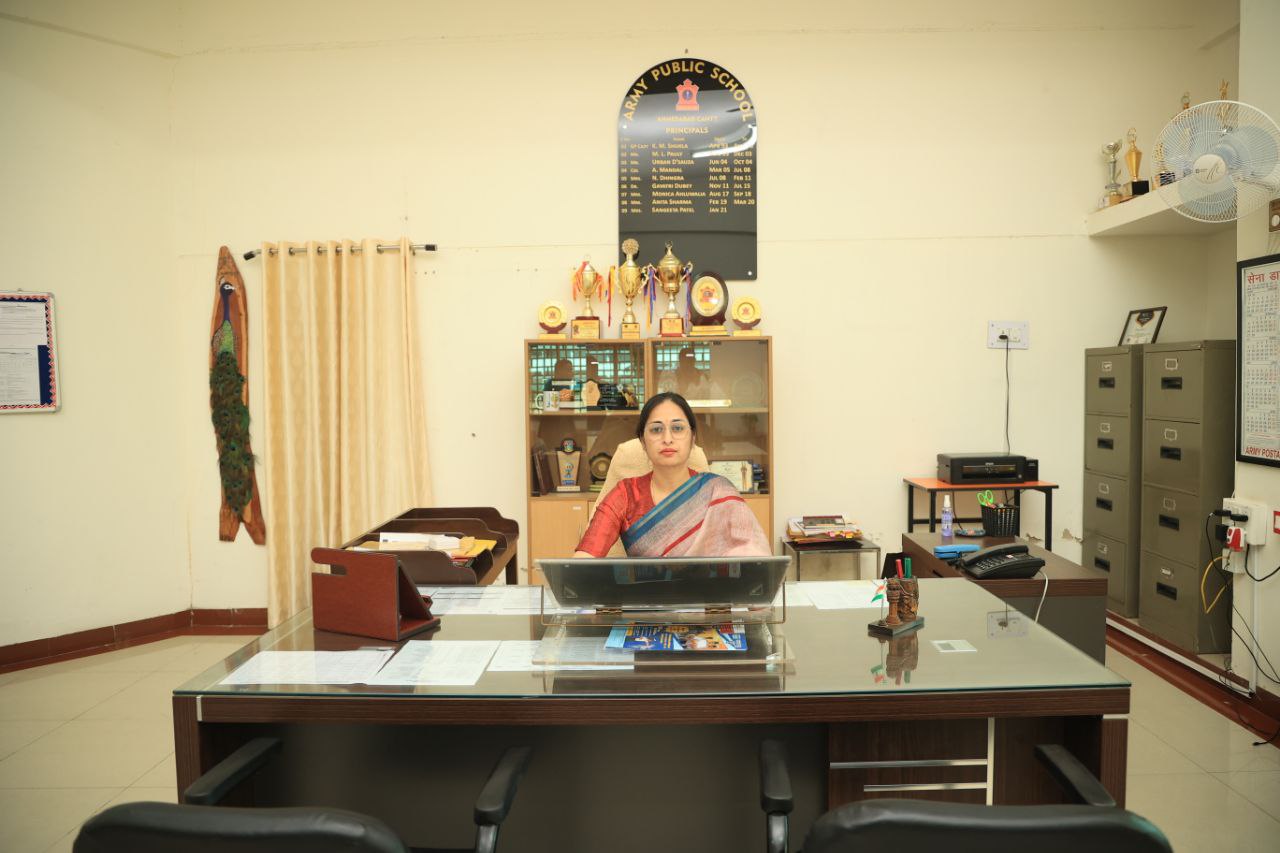 The School aims to empower every child with quality education along with all round development. We strive to inculcate in the students the sense of nationalism and develop an enlightened conscience.
Our responsibility is to equip our students with requisite traits to successfully cope up with upcoming challenges of life. Every child is born with tremendous talent to excel in whatever he does .The school provides an excellent platform to the students to excel in curricular and extra curricular activities. The students of our school have brought laurels to the school not only in academics but also in the field of sports, art, oratory skills and other cultural activities.
Our students represent myriad states and background from around the country. The school endeavors hard to cater to their needs. We firmly believe that our students are like clay that is to be moulded and embedded with good virtues and skills. We provide them technology aided learning to meet the challenges of this competitive world.
The journey of life for a child is a shared responsibility of parents and school. Let's join our hands to make our children successful and good human beings.
Therefore let us work together towards inculcating in these young minds the desire of giving something back to our society. In this endeavor we seek the active assistance of all of all our parents and well wishers.
I expect this website to go a long way in guiding all concerns, besides being a some of interaction and information.